Eisinger Motor Donation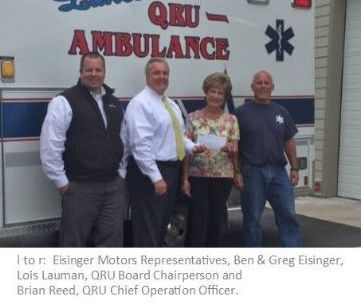 The Lakeside QRU received a $10,000 donation from Eisinger Motors as a big kickoff for the annual ham dinner fundraiser on June 5th. This donation will be used to equip the new 2016 ambulance (to be delivered late 2016) and meet our goals of upgrading necessary medical equipment.
The Lakeside QRU thanks Eisinger Motors for their generous support!