Volunteer Benefits
BENEFITS OF BEING A QRU VOLUNTEER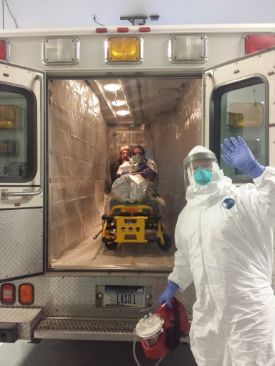 Although a willingness to help others and a desire to give back to the community are great reasons to become a volunteer emergency medical responder there are additional benefits of becoming a Lakeside QRU responder that may interest you.
NO COST TRAINING
You worked hard to earn your EMS licensure and the continuing education requirements of maintaining this license is met when you attend semi-monthly training meetings at the Lakeside QRU - at no cost to you.
Read More about QRU Training
EXPERIENCE
Volunteering as an Emergency Medical Responder is a great way to gain real-life work experience. As a Responder with the Lakeside QRU you will have opportunities to work in a variety of emergency settings, often in conjunction with Kalispell Regional Medical Center, Somers Fire Department, ALERT Helicopter, Two Bear Air Rescue, Flathead Search and Rescue, and other local and state law enforcement agencies.
LEADERSHIP OPPORTUNITIES
The Lakeside QRU is primarily a volunteer organization, supported by a part-time paid staff and there are numerous ways for you to participate in leadership positions. This involvement will increase your knowledge of the inter-workings of an EMS organization and allow you to positively influence its operations.
BELONGING TO A TEAM
The Responders of the Lakeside QRU individually posses a variety of technical skills that allow them to competently work in the fast paced and stressful emergency medical response arena. Combining these skills with a teamwork mentality minimizes response time and maximizes patient care. The Lakeside QRU has a deep appreciation and respect for the diverse skills and knowledge of each team member and works to collectively provide the highest level of service to our patients.
Read More about becoming a Lakeside QRU Volunteer